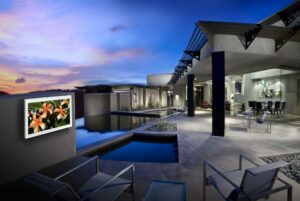 Sight, Sound and Comfort
JS Audio and Video designs audio visual and smart home systems for your home or business. We carry premier brands with the latest technology to deliver the highest level of sight, sound, and convenience.
We pride ourselves on the quality of products, installation, support, and services we deliver to our clients. We've earned the trust of our customers for over 40 years.
Experience the latest Smart Home Audio and Video Technology in our showroom on the Country Mile in Harding NJ. Simple, sophisticated, and professionally designed!
A Home Theater in a Snap
Not sure if you want a dedicated home theater or a fully designed media room? Either way, our time-tested process ensures you'll be enjoying entertainment in no time, while we care about all the details.
Home theaters, while very complex, don't need to be complicated. We keep it simple for our customers and guide you each step of the way.